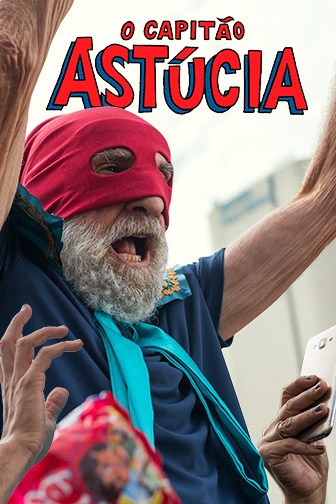 A retired comic book artist decides to become captain wits to save the world from the return of akira, a mysterious laser harp player who appeared on tv in the 80s. The hero drags his grandson along on this adventure. The unlikely partnership turns into a beautiful friendship as the grandson is captivated by his grandfather's love of life. In his own way, santiago will become a superhero's sidekick so that his grandfather faces old age with the same bravery that embodies the hero captain wits.

Director:
Filipe Gontijo
Producer/Production company:
Érico Cazarré
Script:
Filipe Gontijo Y Eduardo Gomes
Interpreters:
Paulo Verlings, Fernando Teixeira, Nívea Maria Y André Amaro.
Sound:
Micael Guimarães
Sound Montage:
Ipê Amarelo
Music:
Sascha Kratzer Y Rafael Maklon
Costume:
Juliana Ramos
Editing:
Eduardo Gomes E Filipe Gontijo
Editing:
Eduardo Gomes E Filipe Gontijo
Animation:
Pleaseno Santos Y Marcos Pinto
Voice-over:
Paulo Verlings
Art direction:
Lia Renha
Special effects:
Lojinha De Filmes
Duration:
90 minutes
Content Rating:
TP
Idiom:
Portuguese
Gender:
Ficción
Thematic:
Aventuras / Deporte, Drama, Fantástico, Ópera Prima
Country:
Brasil
Date of production:
21/04/2022