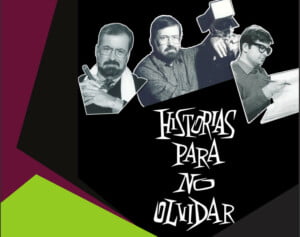 20:30 hours: Inauguration of the Exhibition: "Stories not to forget".
Alejandro Ibáñez Nauta, Carlos Urrutia and Pepe Carabias will attend.
* Open to the public until August 21, every day from 8:00 p.m. to 10:00 p.m.
9:00 pm: Institutional Act
Ana Muñoz (Deputy Minister of Culture and Sports) will attend, among other authorities, local, provincial and regional.
9:30 pm: dramatized readings
"Obsession"
"Death under the sun"
* Texts by "Chicho" Ibañez Serrador, by the theater group of the Popular University of Calzada de Calatrava.
Ana Belén Rabadán
Juan Cazallas
Sergio Acevedo
Tomás Married
Director: Carlos Urrutia